This February 6, reggae icon Bob Marley would have turned 60 years old. To commemorate that date, a brief look back at Marley's last concert.
*
Over the years, there have been some outstanding reggae artists but no one defined the genre more, or stood front and center as the face of reggae, than Bob Marley.
My one encounter with Marley came in the 1970s, at the Paramount Theater in Portland, Oregon. The Paramount was Portland's happening place for music at that time and one of the acts I saw there was Bob Marley and the Wailers, on July 16, 1978.
Unfortunately, I didn't see the whole show. By the time a couple of friends and I arrived it was sold-out. So we stood around outside with a lot of other people and listened through the closed doors. About 20 minutes before the concert ended, the doors opened and security ushered us into the back of the auditorium. I'm sure it was Bob's idea. The atmosphere was electric and you could cut the aroma of ganja with a knife. It was an experience indeed.
After it ended, everyone gathered outside to try and catch a glimpse of Reggae's most familiar face. I walked around to the back of the theater and there was Bob on a tour bus, sitting at a window seat, perusing the crowd outside. I managed to catch his eye and waved. He waved back.
Not widely known at that time, one year earlier Marley had been diagnosed with malignant melanoma, a form of skin cancer. Despite slowly deteriorating health, Marley continued to tour and record albums. In 1980, after a tour in Europe, he came to America where he performed at Madison Square Garden in New York. His final show was at the Stanley Theater (now the Benedum Center) in Pittsburgh, PA, on September 23, 1980.
The show was produced by DiCesare-Engler Productions, one of the major concert promotion companies at that time (a story in itself). The day before the show, Rich Engler (a Pittsburgh native) was informed that Marley was ill and might not be able to perform. After the band arrived at the Stanley, Engler went to Marley's dressing room. "I asked him, 'What are the chances of you playing?' He said, 'I think I'm going to play. I feel very bad about it. My band needs the money, and I'm going to play."
According to Engler, "He looked really drained, like he was sick. I thought he may have the flu. I didn't inquire about what the problem was. I never dreamed how serious it was."
The show turned out to be one of Marley's best and most inspired performances and was eventually released as a 2-CD set, Bob Marley & The Wailers: Live Forever
, in February, 2011. Bob had spent the better part of his life doing so much for music and, listening to this performance, one gets the feeling that the music was finally returning his effort, carrying him through the night.
Ghandi once said, "Be the change you want to see in the World." That's a tough challenge. Bob Marley went a long way towards meeting it.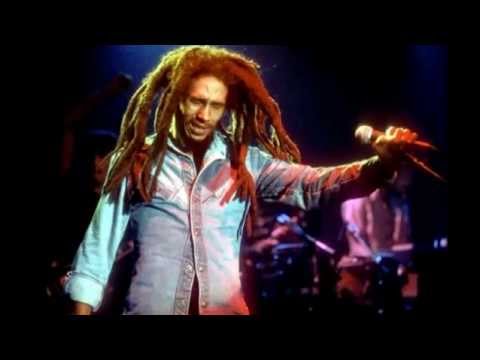 Flashback: Bob Marley's Farewell